Sustainable Choices Made Easy
We help you with behavioral design and hands-on solutions with measurable results in a sustainable direction. That's Sustainable Choices Made Easy.


NUDGING – A FRIENDLY PUSH IN THE RIGHT DIRECTION
Nudgd offers digital solutions and advisory within behavioral design, often called nudging. Our solutions help residents, customers and employees make more sustainable choices.
Nudging gives a friendly push in the right direction through designed choice situations. Whether it's about nudging people to skip the car and bike to work, tenants to sort their waste correctly or school children to throw away less food – we make sustainable choices easy!
DIGITAL NUDGING –
MEASURABLE AND TAILOR MADE
Digital nudging solutions make it easy to nudge employees, residents, customers or others, in the right direction.
Digital solutions enable:
Automated and cost efficient nudges
Easy measurable results
Direct contact with the target group through their phones
Smart Travel Habits is one of our digital solutions, making sustainable travel choices easy. Many people want to travel more sustainably, but find it difficult to take the first step. Smart Travel Habits gives the user a personalised and friendly push towards sustainable travels.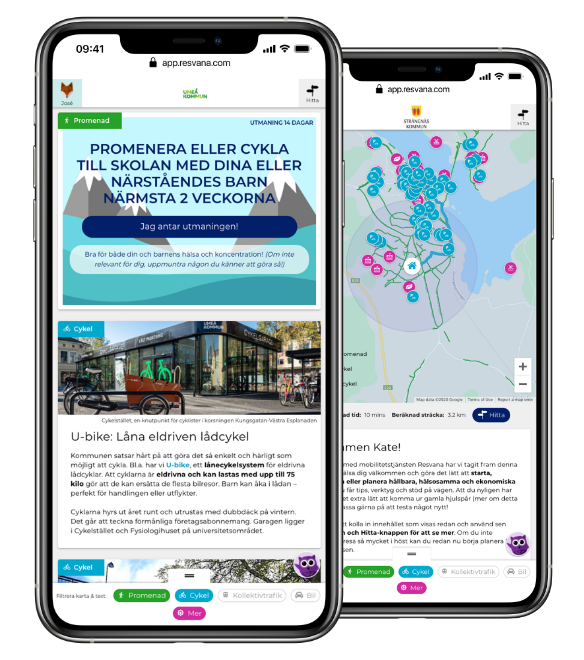 Does your business or organisation want to develop within nudging?
Contact us!
Get help solving your behavioral challenges! We offer expertise, project management, creative input, measurement and analysis within the field of behavioral design.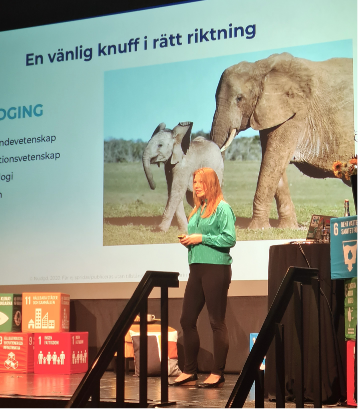 Do you want to learn more about nudging and behavioral design? Attend a course, book a lecture or a tailor made workshop for your organisation.
Nudging Sweden is the largest nudging network within Sweden, with almost 3000 professionals working at 40 different organisations and businesses. Members have access to exclusive master classes, networking as well as exchange of experience.
Do as over 1,000 others! Sign up for our newsletter if you are curious about nudging and behavioral design.
Do you want to learn more about nudging and it's potential for your organisation, your customers or the society at large? Let's talk! Book an intro meeting with us!
Select the date and time in the calendar to book an introductory meeting with one of our nudging experts.